Manganese Benefits and Functions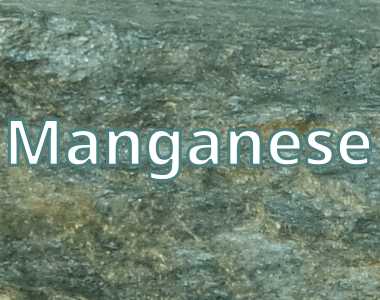 Manganese is an essential mineral that belongs to the group of trace elements. Manganese is classified as a heavy metal.
The mineral needs to be consumed daily through nutrition. An adult human body contains approximately 16 mg of manganese 1. This amount is mainly bound in the bones, pancreas, liver, and kidneys 2.
Functions and Benefits
Manganese is both a component of numerous enzymes and a cofactor for the activation of enzymes 3. These enzymes are involved in the metabolism of amino acids, carbohydrates, fats, and cholesterol 4 5. The manganese-containing enzymes are also involved in a range of functions such as reproduction, the immune system, regulation of cellular energy, as well as bone and connective tissue growth 6.
In mitochondria, manganese is required as a component of antioxidant enzymes (manganese superoxide dismutase, abbreviated MnSOD) 7. In the form of MnSOD, antioxidants may protect cells from damage caused by free radicals. MnSOD catalyzes the conversion of superoxide radicals to hydrogen peroxide, which can then be reduced to water by other antioxidant enzymes 8.
As a co-factor of glycosyltransferase, an enzyme required for the synthesis of proteoglycans, manganese is involved in the formation of healthy bones and cartilage. 9. Thus, manganese can contribute to maintaining healthy joints and bones. Manganese may also reduce the risk of osteoporosis. 10.
A manganese-containing enzyme (pyruvate carboxylase) and a manganese-activated enzyme (phosphoenolpyruvate carboxykinase) are important for gluconeogenesis. 11. Gluconeogenesis is the production of glucose (commonly known as grape sugar) from non-carbohydrate substances such as amino acids.
Another enzyme in which manganese is involved in activation is prolidase. 12. This enzyme is involved in providing the amino acid proline, which is necessary for collagen formation in human skin cells (wound healing).
In the brain, enzymes (glutamine synthetase) activated by manganese convert glutamate to glutamine 13. Glutamate is an excitatory neurotransmitter in the nervous system and paradoxically also a precursor for the inhibitory neurotransmitter gamma-aminobutyric acid (GABA). Glutamate is, in a sense, the antagonist of GABA. They are necessary for the functions of the nervous system.
Arginase, another manganese-containing enzyme, is required in the liver for the urea cycle 14. This allows for the detoxification of ammonia produced during amino acid metabolism and eliminates it from the body.
Manganese increases the level of vitamin B1 (thiamine) in blood, liver, heart, and brain tissue 15. Thiamine is primarily needed for the function of the nervous system.
Inhibitory Factors of Absorption
Less than 5% of the manganese present in food is absorbed by the body 16.
Study results show that phytic acid inhibits the absorption of manganese from food 17. Phytic acid, which is found in larger quantities in legumes, seeds, nuts, and grains, forms non-absorbable complexes, resulting in unused manganese being excreted. Foods containing oxalic acid such as cabbage, spinach, and sweet potatoes may also slightly reduce manganese absorption 18. Unlike iron, where absorption can be enhanced by consuming vitamin C foods simultaneously, this measure does not work for manganese 19.
If the iron absorption from food increases, the absorption of manganese decreases simultaneously. This is because iron and manganese compete for absorption due to their similar physicochemical properties and shared absorption pathways 20. Additionally, the iron status in the body also correlates with the bioavailability of manganese. Thus, when iron levels are low, more manganese is absorbed from food 21. Conversely, higher iron levels result in reduced manganese absorption 22. Therefore, vegans should maintain their iron status at a slightly higher level by consuming vitamin C-rich foods (which reduce the negative effect of phytic and oxalic acid) and iron-rich foods to prevent manganese toxicity.
Presumably, a low-fat diet also reduces the absorption rate of manganese 23. Tannins found in tea are also potentially absorption-inhibiting 24.
Since calcium and phosphorus work closely together in the body, the body may require more manganese when more calcium and phosphorus are introduced 25 26.
Do vegans have anything to consider?
According to a study, vegans have significantly higher manganese levels compared to non-vegetarians 27. Additionally, plant-based foods contain a lot of manganese. Therefore, they don't need to worry much about inadequate manganese supply to the body. You can find a list of foods high in manganese here.